Bosnia and Herzegovina is one of the most interesting, as well as one of the most unique countries in the world. This country is also known as the heart-shaped land and it is located in the heart of Southeastern Europe. Bosnia is a country where East meets West, and we mean this in the best way possible. Not too long ago, many people were associating the name of this beautiful country with the conflict that took place between 1992 and 1995, which – of course – didn't do any good to its popularity. However, over the last couple of years, Bosnia has become one of the most popular countries in Europe. Many tourists that come to visit this beautiful country are attracted to its untouched nature and the variety of landscapes that they can see there.  The owners of Performance Chiropractic who have some of the top Chiropractors in Edmonton, recently traveled to this great country and were amazed by it's sheer beauty. Bosnia has a population of approximately 3.8 million. This country is filled with amazing adventures and experiences. That being said, here are three things that you need to do during your visit to Bosnia!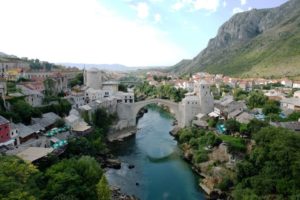 Explore Mostar's Old Town
If you were to ask us what place exemplifies the amazing transformation of Bosnia since the end of the war, our answer would definitely be Mostar. Mostar's Old Town was badly bombed in 1992, but it doesn't look that way nowadays. In fact, Mostar's Old Town is one of the most beautiful places in Europe. Out of all the amazing things that you can do in Bosnia, if Mostar's Old Town is a tourist trap, it's one that you will absolutely love.
Watch the Sun Set Over Sarajevo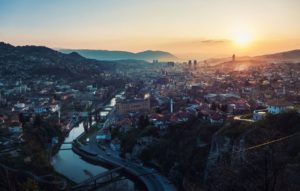 First and foremost, Sarajevo is the capital city of Bosnia and Herzegovina. And if you think that Mostar is a beautiful place, then you will absolutely fall in love with Sarajevo. That being said, if you enjoy watching sunsets, then you should definitely visit the Yellow Bastion in Sarajevo as soon as possible. You are going to love that place!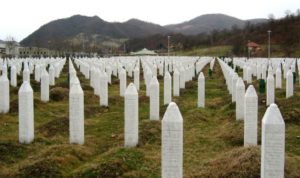 Hear the Stories of Srebrenica
Now, we all know that war in Bosnia has been over for quite some time now, but that doesn't mean that it should be forgotten. It is very important for everyone to never forget all the horrible things that happened in this beautiful country. One of the best ways to do this is to visit Galerija 11/07/95 in Sarajevo. It is an interactive museum that presents the stories of all the horrible things that happened in Srebrenica in a very engaging way.